HEY!!!! BODY REVISION TEAM VEGAS FIGURE & BIKINI/PHYSIQUE and client's of BODY REVISION BY CLAUDIA, We like to proudly annouce that we have a new sponsor for 2012, Freddie's Nutrition.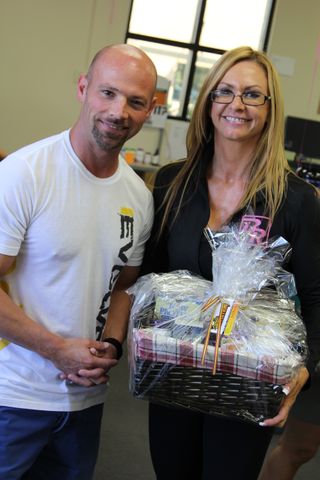 At Freddie's Nutritions, the staff is friendly and very helpful in serving you best nutritional supplements in Las Vegas, Nevada. Ask Freddie how……. Freddie's Nutrition is the leading nutritional store and will bet its competitor prices in Southern Nevada. They carry thousands of nutritional supplement products that will increase your vital life and help you maintain a healthy life style.
Body Revision Team Vegas (BRTV) Members and Body Revision By Claudia Clients/Members can now receive 15% discount on any products. Go to Freddie's Nutrition and receive your free members card and tell them who you are (BRTV member or BR Client/Member). It's that simple. I truly recommend Freddie's Nutrition for the best product advice and best prices in town.
Check out their website and follow Freddie on Facebook/Twitter for special prices on top selling products and discounted prices.
Visit their website or Facebook.

---
Eric Sparks owner of Functionality Maximized (FM) is Body Revision's Sponsor and professional affiliation. FM provides Deep Muscle Stimulator (DMS) treatment and/or therapy for an affordable price!  FM is a mobile company whose primary goal is to improve the functionality and performance of people from all walks of life. Just mention Body Revision and/or Claudia Aquino and get a discounted rate.
Check out Functionality Maximized on Facebook and become a fan. Let FM know that you are a Member of Body Revision TEAM VEGAS or a client of Body Revision by Claudia, and get a special rate. Email Eric Sparks at funcmaximized@gmail.com.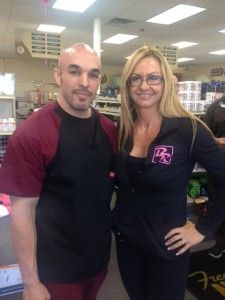 Click here for Functionality Maximized Facebook.
---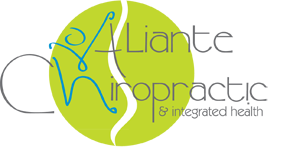 Aliante Chiropractic offers traditional chiropractic adjusting techniques as those investigated in these studies, as well as integrating cutting edge exercise and traction methods that have been shown through research to provide continued relief at long term follow-up. Call today to schedule an appointment. 702.396.4993.
Aliante Chiropractic is Body Revisions by Claudia's sponsor and professional affiliation. Aliante Chiropractic and BR has joined forces to provided the best chiropractic treatment and weight loss to it's members and/or clients. For further details, visit the website or call Dr. Jason Jaeger at (702) 396-4993 or by email at frontdesk@aliantechiropractic.com.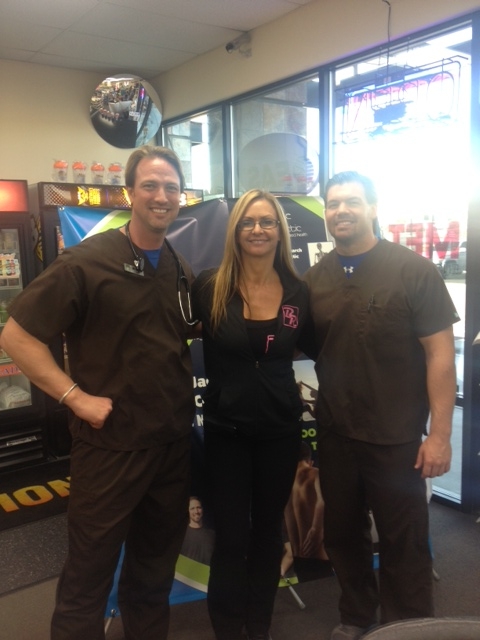 Body Revision Team Members, here is a peak preview that you are intitled as part of TEAM VEGAS. Please call or email me for further information or speak with Dr. Jaeger and his staff of professionals for more details.


For the website, click here. Become a facebook fan and click here.
---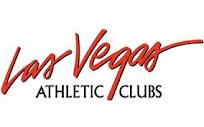 Las Vegas Athletic Club (LVAC) is the top-notch premiere gym in Las Vegas Nevada. Body Revision Team Vegas Figure & Bikini/Physique and Body Revision By Claudia Clients are greatly appreciated to be a long time members in this health club. Our clients have achieved their maximum level of fitness utilizing the best exercise equipment in the market. I recommend this gym to my potential and future clients to join. IT IS TRULY THE BEST GYM!!!!
Check out LVAC website and sign up now to be a member. Call for membership details.
Visit LVAC website and/or became a fan on Facebook.
---

Pacific Tan (PT) is an official sponsor for Body Revision By Claudia. I would highly recommend Pacific Tan for your tanning services and/or skin care services. I, myself, enjoy the spray tanning services at Pacific Tan. PT is equipped with the best up-to-date, high tech equipment available in the market and skin products. My appreciation goes to Chad Buschur for not just my sponsor, but a professional affiliation as well.
Body Revision Team Vegas Members and Body Revision By Claudia Clients/Members are exclusive to receive discounted rates. Please let them know who you are and received the following rates:
15% off any tanning packages (Excludes EFT, but can used on current specials)
15% off any skin care services from our licensed esthetician.
15% off any product.
10 mystic spray tans for $120.
For more information, please visit Pacific Tan's website or Facebook.
---
Haute Shots is an official sponsor for

Body Revision by Claudia. Special offers are catered to TEAM VEGAS and BR's Client.
A Haute Shots photography session with Stacie and her team is a fun, friendly and professional experience. We work our hardest to make sure you look stunning and feel sexy. Stacie is an excellent coach and will help you with posing and expressions to ensure that your photos showcase the most glamorous you!
Haute Shots has a proven record of:
Being professional
Being fun and friendly
Putting you at ease and making you feel completely comfortable
Having fair professional market pricing
Knowing how to pose you to hide any 'perceived' flaws and bringing out your best assets
Having a large and consistent portfolio of work so you know what to expect
Having a great reputation with our clients worldwide
Having an excellent style squad (Hera Beauty) to help you look your best
Delivering a top-of-the-line product
Building a community with our clients
Haute Shots believes in honesty, integrity and fun! Stacie takes pride in showcasing the beauty of all women from all walks of life and looks forward to discussing your session with you soon!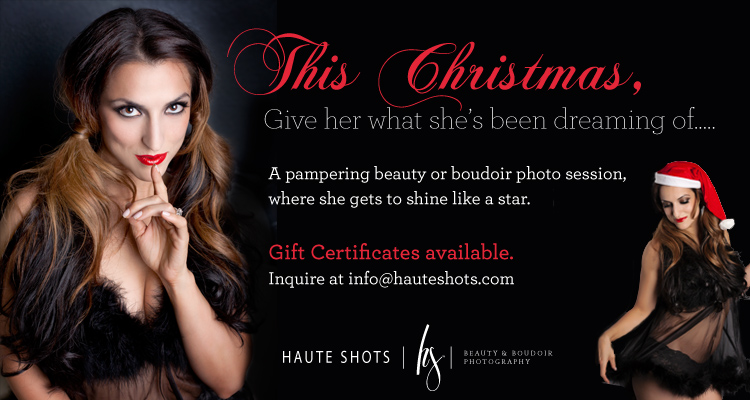 For more information, please visit Haute Shot's website or Facebook.
---