You shouldn't do density Training more than once per month!
It is pretty taxing on your muscle fibers and may lead to hyper tonicity if abused!
Density training can increase muscle, tighten and strengthen, and takes care of intramuscular fat (fat between fibers)…
There are different ways to aproach it.
You can vary your preverance …
This is a typical leg density workout:
Make sure to warm up sufficient before 😉
Start by squatting (free squatting with bar on your back only if you have perfect form)!
First set of squats 25 reps, time your break 30 seconds (light to medium weight)
Second set of squats 20 reps, 30 second break!
Third set 15 reps, 30 second break.
Fourth set 10 reps, 30 second break.
Fifth set 5 reps!
Instead of taking a break perform a wall seat for 1 full minute!!!
Do this for 3 sets!
You can finish by 3-4 sets of lunges, deadlifts, leg extensions, leg curls….e.c.t
The easiest way to do your Squats in density  would be by using Dumbells!
Make sure to stretch well after this workout and use your L-Glutamine, BCAA's, and protein/carbohydrate supplement after this workout!!!
I will be posting several other ways of getting your density training in over the next weeks!
I hope you like this blog 🙂
Please donate to the Trio's Foundation (link on this wall)!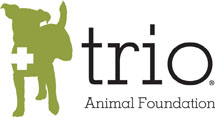 For all your Nutrition and Supplemental needs please see Freddie's in Las Vegas, or simply hit the Freddie's link on this page!!!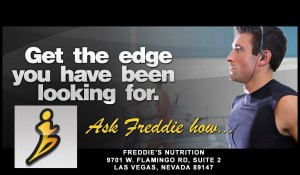 Thank you!