Personal Trainers get all kinds of clientele…
There is the client that has no idea and will follow everything told …
There will be the client that knows a little, but thinks he/she know everything and do it there way…
There is the client that is smart in their profession and thinks he/she knows everything better…
There is the client that knows almost as much as the trainer, and you better know your stuff 🙂
There is the very smart client (usually very high educated) that will research everything you've ever told them!!!
I've had all of them in the past!
And you better be able to answer…
In the beginning of my profession as a personal trainer, I got refered to a client from a Trainer moving away to another state!
He was a older gentlemen with very high education!
Everything he asked me ( and I answered) he had researched first!!!
Every session was a test for me 🙂
But I never failed!
I was always able to answer all of his questions!
Recently I have gotten more clientele like that…
People that are highly intelligent and do not take your answer final.
Some of the competitors that we are training doing their own research, just to come back agreeing to what I've told them!
Do your research!!!
Know your answers!!!
You will gain approval and respect if you do so 🙂
Remember only because they don't argue with you doesn't mean they don't already know!!!
Never underestimate!
This is simple truth.
If you like this blog , please help out the Trio Animal Foundation by donating or hit the Trio's link on this page!
You can also donate by clicking donation on this page!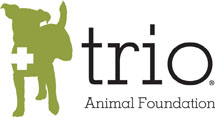 Please don't forget to visit Freddie's Nutrition in Las Vegas, or order on line on the Freddie's link on this page 🙂
Thank you!