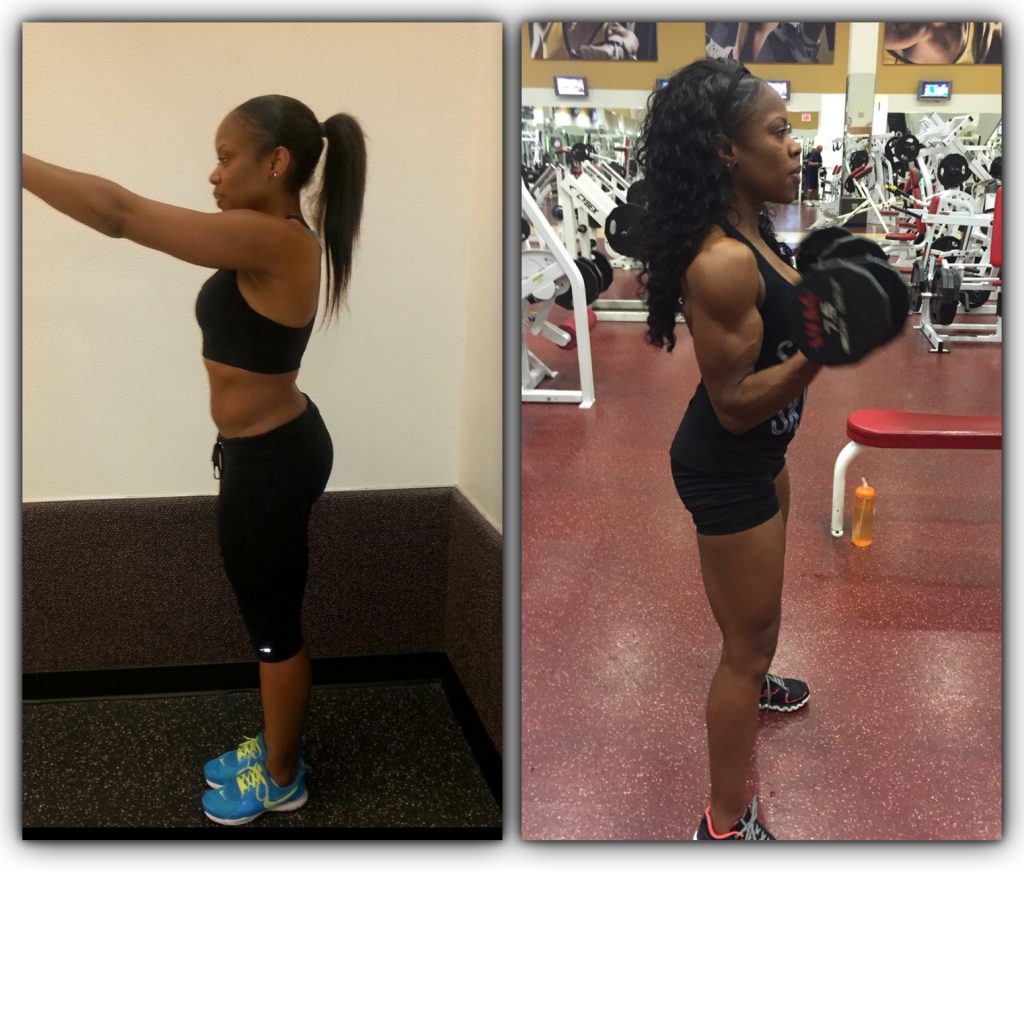 After moving back in town I finally made the decision that I wanted a trainer and I knew just who I wanted. I went on line and contacted a great friend whose body looked absolutely incredible. I asked her for her trainer's "Claudia" contact information. I contacted Claudia immediately; I remember leaving a message on her phone feeling very desperate for help. Claudia returned my call that afternoon and we scheduled a time that we could meet together. Upon our first meeting we instantly clicked. I told Claudia that I wanted to challenge myself and compete; she reassured me that she could get me to that point. I've always been athletic my entire life but I knew that competing was something entirely different that I wanted to accomplish.
On May 19, 2014 my fitness journey began. During my first week of training I felt in my heart that this was one of the best decisions that I've ever made. After a month of training I started noticing a difference in my body I felt better I had more energy. My body started to transform and my body fat went down during our weekly weigh in. However, this was challenging because the temptation of Starburst, Peanut M&M's , Kettle corn and Red Vines were calling my name . I resisted the temptation because I knew I had something to accomplish. On August 29
,
2014 I competed in my first Figure competition. I placed 3
rd
and I was completely in shock. The feeling was incredible! I honestly didn't go in this sport for placing I just wanted to see what I was capable of doing. I never would have made it to this point without Claudia. I honestly have to say that I enjoy every moment working out with Claudia except when she says "Okay, I'm going to let you run" just kidding. I'm extremely blessed to have Claudia in my life. She has changed my life for the better, not only am I healthy in my body I'm very knowledgeable as well. I couldn't imagine training with anyone else and with her support, guidance and expertise I just qualified for nationals to compete for my pro card.
-Cameshia