Most of us are used to having 3 main meals, breakfast, lunch and dinner!
it is hard sometimes to make people understand that you need to eat healthy snacks in between!
Or to explain to  people that you need to  eat  breakfast!
Okay now like I said in a previous blog, you are coming out of a 6-7-or 8 hour hunger period in the morning.
You have no fuel ( glycogen, protein) in your system!
The first thing your body does is shutting down your metabolic rate if you do not eat….
After that everything , or most of what  you do eat will be stored as fat
No eating between meals will do the same thing!
Do not starve yourself….eat every 3 hours!
I am leaning out best by eating every 2 hours.
No, those are not big meals ( about 100-200 calories per meal), low in fats, high in protein, low in carbs.
Eating small meals every 2-3 hours will keep your metabolism switched on the "burning phase" , and keeps muscle breakdown at bay….
This is happening when you are starving:
Your body stops burning because you are putting it on the starvation mode!
Your body now converts muscle to glycogen as fuel because there is none…..
You are losing muscle…..
Now after x amount of hours you are eating a high fatty, high starchy, high caloric meal because you are hungry as hell!
You body will use almost all the calories ( especially the fat ones) and store them as body fat!!!
So you keep losing muscle and keep gaining body fat.
Pretty soon you will have reversed your muscle to fat raitio to a fat to muscle ratio ( don't cry)…..
Not good 🙁
You can not do what you did in the past and expect different results!!!
I can understand if you are in a operating room and are dealing with patients going under surgery, but I do not understand why you can not have a protein shake sitting on your counter to sip on once in a while, or being retired and just to comfortable to change ( you know who you are….)
If you are waiting for a servant to give you that 3 hour meal, good luck ( spoiled)
Remember your body is a chemical factory!!!
What you put in will show on your body in return!
If you like this blog please donate to the Trio's Animal Foundation.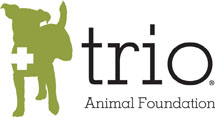 For all your supplemental needs ( like ready shakes) please visit Freddie's Nutrition in Las Vegas or click on the Freddie's link on this page!
Thank you!