Obviously this program can get complex if you are dealing with someone on a Vegan diet!
It is not as challenging as long as a person still eats some sort of animal protein!
Being Vegan is a little bit more complicated!
Well… It makes a difference if someone just wants to eat healthy while maintaining their weight!
You would have to include a larger amount of rice and beans to make up all the essential amino acids that are responsible to build muscle, hair, skin, bones….
We do not lose body fat on high amounts of starch…
Tofu and soy containing foods will increase estrogen levels, hold water and body fat in your tissue and prevent weight loss/ body fat loss!!!
What to do???
Supplementation 🙂
There are some great tasting Vegan Protein supplements out there …
I am talking about shakes 🙂
You can still eat genoa and rice and beans, but in smaller amounts!
Remember that your body needs all essential amino acids to synthesis the non essential amino acids in order to build muscle!
Otherwise you are just waisting calories….
Have a good amino acid supplement handy ( BCAA's or essentials in pill form ) to ad to your food and give your body the chance to get protein were it needs to go!
Feeling tired? Sleepy? No energy? Can't lose weight or body fat? Hair loss? Pale skin? Cranky?
You might be low in protein and vitamin B!!!
Always supplement what is missing from your food 🙂
If you are still feeling crappy after supplying your body with the needed nutrition, seek the help of a registered dietician !
Have your nutrition levels checked by either urin or blood sample!
Changing your intake and supplementation can take about 4 weeks to registere in your body, depending on how long you have had a deficit!
If you like this blog, please donate to the Trio's Animal Foundation!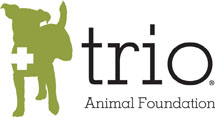 For all your supplemental needs please see Freddie's Nutrition in Las Vegas, or simply visit his online store by clicking on the link on this page!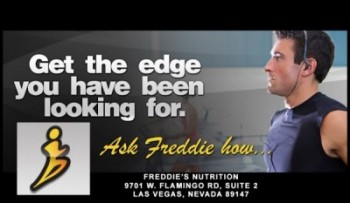 Thank you 🙂