Haute Shots is an official sponsor for Body Revision by Claudia. Special offers are catered to TEAM VEGAS and BR's Client.  A Haute Shots photography session with Stacie and her team is a fun, friendly and professional experience. We work our hardest to make sure you look stunning and feel sexy. Stacie is an excellent coach and will help you with posing and expressions to ensure that your photos showcase the most glamorous you!
Haute Shots has a proven record of:


Being professional


Being fun and friendly


Putting you at ease and making you feel completely comfortable


Having fair professional market pricing


Knowing how to pose you to hide any 'perceived' flaws and bringing out your best assets


Having a large and consistent portfolio of work so you know what to expect


Having a great reputation with our clients worldwide


Having an excellent style squad (Hera Beauty) to help you look your best


Delivering a top-of-the-line product


Building a community with our clients


Haute Shots believes in honesty, integrity and fun! Stacie takes pride in showcasing the beauty of all women from all walks of life and looks forward to discussing your session with you soon!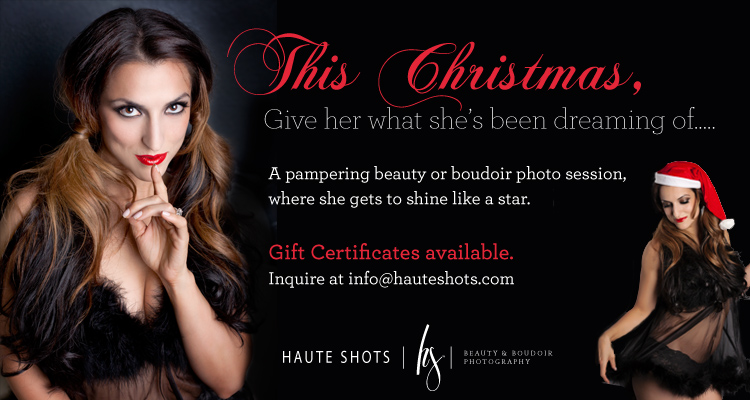 For more information, please visit Haute Shot's 
website
or
Facebook
.