Party went great!
Everybody brought some kind of vegetable dish (and a banana bread)!
I served Turkey braised with olive oil instead of butter with rosemary and Fiesta Lime Dash (no stuffing )
Purple cabbage cooked in low sodium both with one sliced apple and one onion.
Cook until cabbage totally falls apart (about 2 hours).
Celery Root :
One large celery root (take of skin and cut into cubes)
2 large tomatoes (cut into cubes)
1/4 onion ( diced)
1 garlic glove (minced)
Cook celery root for about 10 min
Add galic and onion for another 5
Add tomato
Pepper, parsley, and Dash
Crazy Veggie Salad:
2 cups of Brussels sprouts
2 cups of Cabbage
1/2 cup purple Cabbage
1 green Pepper
2 cups Kale (no stems)
2 tbsp low fat ranch
2 tbsp apple cider vinegar
Dried carrots and dried celery.
Mix it all up.
Makes about 6 servings
Pomegrant -Apple- Walnut Loaf
2 cups of old fashion oats
1 cup walnuts
1 cup pomegranates
1 diced green apple
1/2 cup trivia
Egg whites only (1 carton)
Cinnamon, artificial rum extract, banana extract
Mix it all up with a spoon (it may look watery ...)
Use Pam spray or coconut oil to grease baking pan and bake at 380 degrees for one hour (test with fork if it is cooked all the way through...)
Makes about 12 servings!
Holiday Food does not have to be heavy or unhealthy!
There is no reason to gain 10-15 pounds during the Holidays 😉
For all your supplements please go see Freddie at Freddie's Nutrition!
Or simply click on the link right here 🙂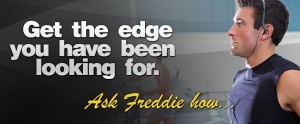 Please help an abused animal in need and donate to the Trio's Foundation!
I just did!
You can click on the Trio's link to enter their page 🙂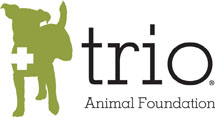 Thank you so much!!!